On September 6, 1952, the first TV station in Canada went on the air in Montreal, the French language public broadcaster Radio-Canada CBFT.  September 8, saw the first TV broadcast was made from the public broadcaster's English service,  the Canadian Broadcasting Corporation station CBLT
After an inauspicious debut with the station ID, upside down and backwards, the night's programming began at 7;15 pm and featured a weather forecast, and a puppet sketch. 
A "news magazine" was presented with highlights in the development of CBC TV, various speeches by dignitaries including the Prime Minister, a variety show featuring a young genius pianist, Glenn Gould, followed by a half hour with a the Leslie Bell female choir, another variety show from Montreal and then to end the night the half-hour repeat of the 7;30 show was aired starting at 10pm.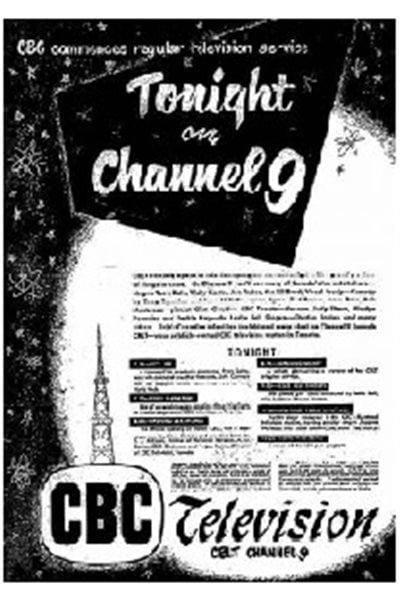 Advertisement in the Toronto Star newspaper of Sept.08, 1952
Colour TV would come to Canada on July 1, 1966, although it really didn't become more common until 1969, and even then was phased in over a few years, with full time colour nationwide available as of 1974.
-rcinet.ca
With nearly 80 years of show business behind her, and a sense of humor that still stings, Betty White has won the hearts of fans young and old. (The proof is in the online campaign that helped land her an appearance on "Saturday Night Live" in 2010.) This new portrait of the 96-year-old actress, who holds the Guinness World Record for the longest television career among female entertainers, harks back to her days in radio and the lesser-known roles that preceded her characters in "The Mary Tyler Moore Show" and "The Golden Girls." The documentary also features interviews with a long list of former co-stars, including Georgia Engel, Tina Fey and Ryan Reynolds.
-nytimes.com